Doggy Wish List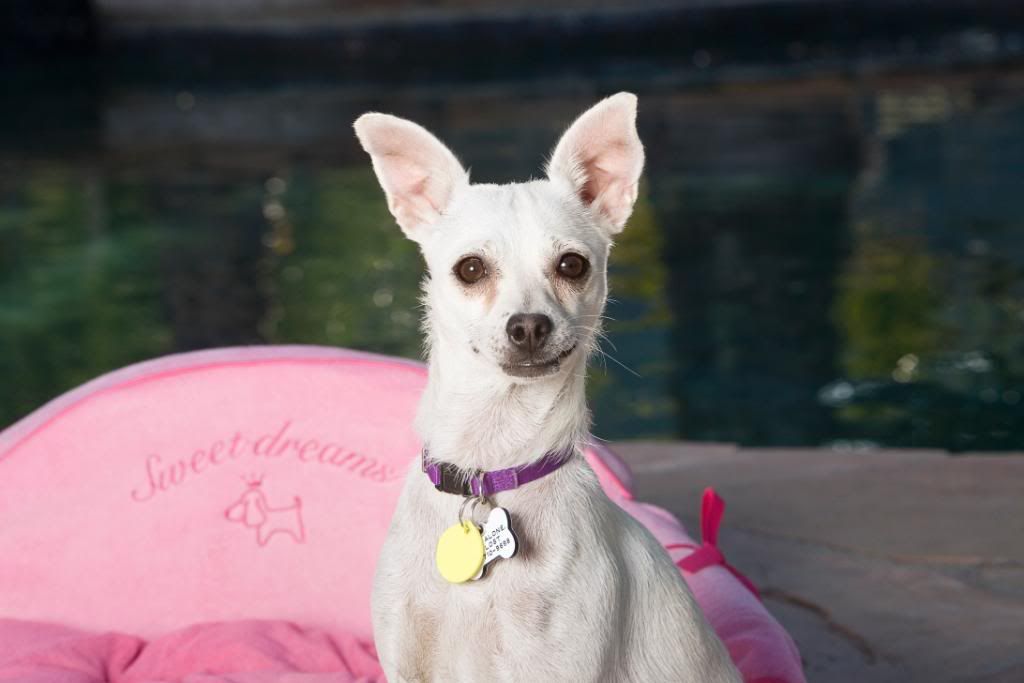 Have something you'd like to donate? New Leash On Life is always in need of animal-oriented merchandise and supplies! Here is a list of some of the items and brands we are regularly on the lookout for. BOLD TEXT indicates a favorite item/brand among our doggies and/or staff.
If you wish to donate by buying the items NEW, but don't know where they are sold, we highly recommend online retailers AmazonSmile or Chewy due to their stellar pricing and customer service reputations!
Please ship or deliver merchandise to:
New Leash On Life
16742 Placerita Cyn Rd.
Newhall, CA 91321
661-255-0097
NOTE: We are big believers in sharing goodwill - in the event we ever receive donations that our rescue cannot use, we immediately call around to our partner rescues to see if they can -- if all else fails, we donate the items to the local animal shelter instead.
DOG STUFF
Blankets, towels, sheets (no fitted sheets please).
Dog bedding
Collars - Pinch or Prong Medium
Collars - Chain type 12", 16", 18", 20", 22", 24"
Collars - with buckle, flat - 12", 16", 18", 20"
​FOOD & TREATS
CANNED WET FOOD - Natural Balance [ANY FLAVOR - especially L.I.D. Chicken & Sweet Potato], Hill's Prescription Diet [ANY - especially a/d Urgent Care], Royal Canin & Royal Canin Veterinary Diet [ANY - especially Puppy & BabyDog Starter Mousse]

CHEWS - Antlers (Deer, Elk or Moose) [American Journey, Big Sky Antler... ANY brand, really - provided made in USA & humanely sourced], Barkworthies, Canine Caviar, Chasing Our Tails, Himalayan Dog Chews [ANY brand], KONG Rubber Toys, Nylabone [ANY], Primal Raw Bones [ANY size or flavor - found in refrigerated section of most pet stores], RedBarn Naturals Bones [ANY flavor - both Filled or Non-Filled]

DENTAL BONES & TREATS - Ark Naturals Breath-Less Brushless Toothpaste, Blue Buffalo Dental Bones, Greenies, Indigo, KaNoodles, Natural Balance Dental Chews, TropiClean Dog Treats, Virbac, Whimzees

DIGESTIVE ENHANCERS - Castor & Pollux Natural Ultramix Real Pumpkin (Canned), Essential Everyday 100% Pure Pumpkin (Canned), Farmer's Market Organic Pumpkin (Canned), Fruitables Switch Pet Food Transition (Canned), Libby's 100% Pure Pumpkin (Canned - NO added spices), Market Pantry 100% Pure Pumpkin (Canned), Nummy Tum-Tum Pure Organic Pumpkin (Canned), Weruva Pumpkin Patch Up! (Pouches)

FOOD ROLLS & MEAL ENHANCERS - FreshPet Select, Natural Balance, Nature's Variety, Pet Botanics, Primal, RedBarn

TREATS [HARD & SOFT] - Addiction, Alaska Naturals, Annamaet, AvoDerm, Bellrock Growers, Blue Dog Bakery, Bravo!, Buddy Biscuits, By Nature, Canidae, Caru, Castor & Pollux, Charlee Bear, Darford, Dogswell, Dr. Harvey's, Dr. Tim's, Cat-Man-Doo, Cloudstar, Earthborn Holistic, Etta Says!, Evangers, Evolve, FreshPet, Fromm, Fruitables, Fungi Perfecti (Muttrooms Baked Mushroom Dog Treats), Grandma Lucy's, Grizzly, Halo, Hi-Tek Naturals, Holistic Blend, Holistic Select, The Honest Kitchen, I and Love and You, Isle of Dogs, K9 Natural, Kirkland, Max & Ruffy's, Natural Balance, Natural Planet Organics, Nature's Recipe, Nature's Variety, Newman's Own Organics, Nootie, NutriSource, Nutrisca, Nutro, Old Mother Hubbard, Orijen, Pet Botanics, PetKind, Plato, Primal, PureBites, PureVita, Rachael Ray Nutrish, Rocco & Roxie Supply Co., Royal Canin, Sam's Yams, Smart n' Tasty, Sojos, Solid Gold, Spring Naturals, Stella & Chewy's, Stewart Pro-Treat, Triumph, TruDog, True Chews, Vital Essentials, Weruva, Whole Life, Wellness, Wysong, Yummy Chummies, ZiwiPeak, Zuke's
​CLEANING SUPPLIES
BLEACH - Clorox (especially gallon size), Seventh Generation

DISHWASHER DETERGENT (liquid ONLY, please) - Cascade, Finish, Kirkland, Method, Palmolive, Puracy, Seventh Generation

DISINFECTANTS & DEODORIZERS - Bona, Clean & Well, Dr. Bronner's, Gojo, Green Works All-Purpose Cleaner, J.R. Watkins, Method All-Purpose Natural Cleaner, Mrs. Meyers, Murphy's Oil Soap, Nature's Miracle, Seventh Generation, Simple Green All-Purpose Cleaner (especially gallon size), Simple Solution, Sunny & Honey, Swiffer

LAUNDRY DETERGENT ("High Effeciency/HE" ONLY, please - preferably dye/perfume/paraben FREE) - Arm & Hammer, Gain, Kirkland, Mrs. Meyers, Seventh Generation, Tide
HARDWARE
Fly traps and yellow jacket traps
Garden Sprayers - with dispenser for plant food
Hose nozzles Heavy-Duty
Garden Hoses -- 50 foot, 3/4 inch, Heavy Duty
Zip Ties - 7" and 11" - any color (found in hardware or electronics)
STORAGE BINS -Rubbermaid type large size with cover
​ MEDICAL
Epiotic ear cleaner for dogs, 16oz or larger
Flea & Tick treatments - Frontline, PetArmor, Advantix
Medical supplies - I.V. fluid bags and general first-aid supplies pill pockets canine capsules and tbalets vetriscience missing link naturvet ark naturals pet naturals of vermont tomlyn
​
THANK YOU FOR YOUR SUPPORT!